Safeway Automated Medical Services, SLLC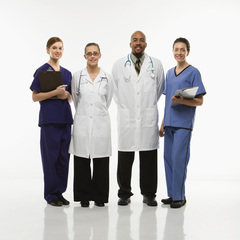 Founded in 2002, Safeway Automated Medical Services has been a pioneer in revolutionizing the revenue cycle management and reimbursement management process. Through innovation and new technology SAMS is in a category all by itself, which sets us apart from the competition. In 2012, SAMS expanded it's management team to focus on today healthcare professional by assisting them into the 21st century of healthcare". Our management staff has a combination of more than 25 years of experience in the healthcare industry and reimbursement services. This allows SAMS to become a multi-faceted company with the drive and passion to serve healthcare professionals in excellence.
---



Our Mission Statement

Partnering with healthcare professionals to assist with the management of the revenue cycle by providing innovative solutions to maximize their cash flow.





---
Our Vision Statement


A nationwide outsource company specializing in healthcare revenue cycle management and reimbursement services. Servicing hospitals, physician groups, urgent care facilities, private practices, rehabilitation centers, ambulances and pharmacist across the US. Always keeping our clients and their patients as our #1 priority.

SAMS 2016 & Beyond!

"INNOVATION FOR TODAY'S HEALTHCARE INDUSTRY"


---